Gravity¶
GRAVITY (for "Gene inteRaction Analysis of Variants in Individuals: a Tool for You") is a new open-source Cytoscape app that allows an efficient visualisation and analysis of all the exonic variants by mapping them on a protein-protein interaction (PPI).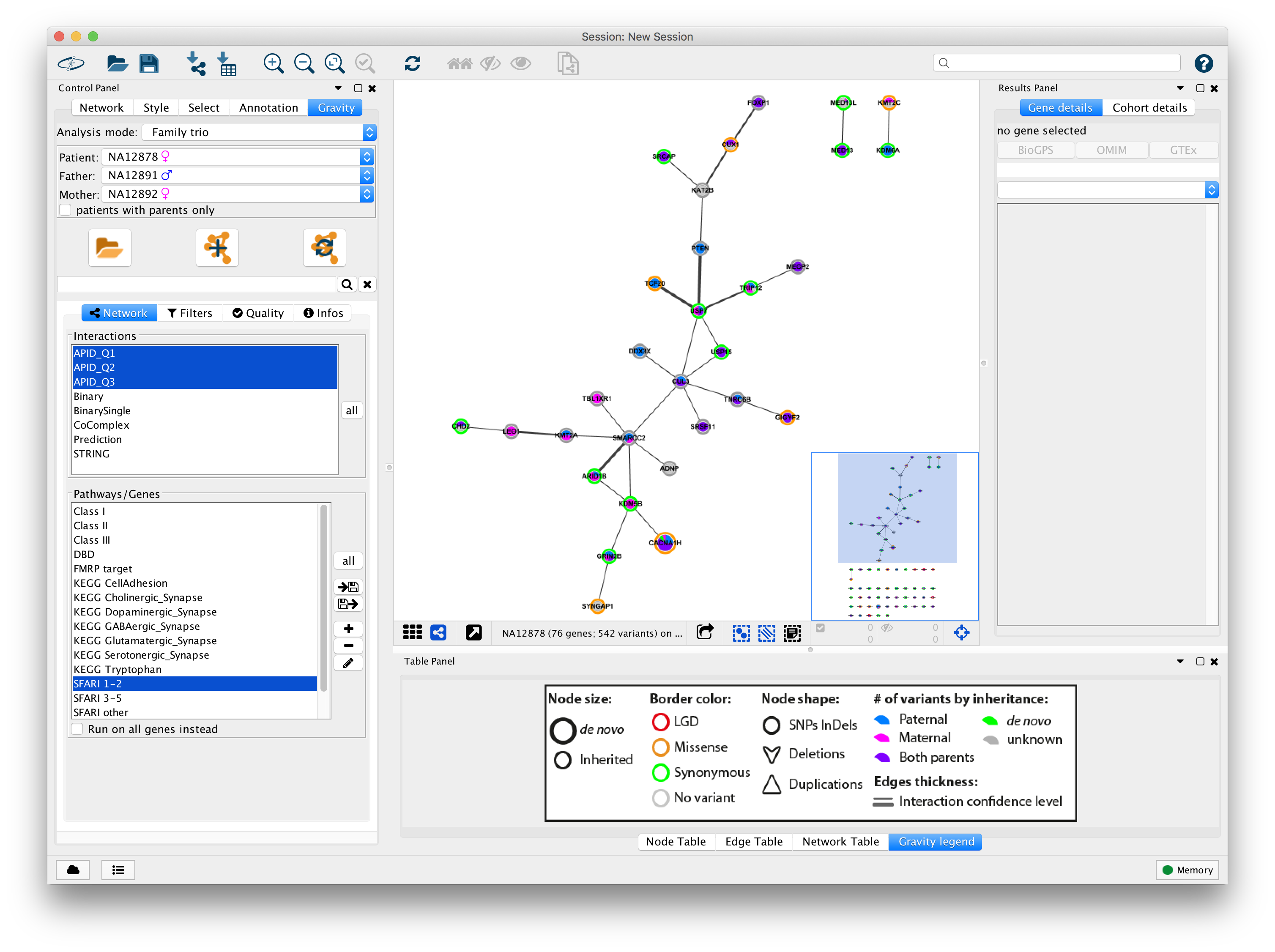 Features¶
Visualise sequencing data from cohorts using a standard VCF file or a GEMINI database.
Uses the pedigree informations to enrich the representations and analysis available.
Integrate interactions between the genes using different PPI networks.
Different modes of analysis are available:

Trio: to focus on the mutations of a single individual while integrating, when available, the knowledge of his/her parents.
Complete pedigree: to focus on finding similarities/differences between the affected and unaffected members of a family (dominant, recessive, compound heterozygous variants)
Comparison of 2 samples: to focus on similarities/differences between 2 samples. This is particularly interesting for somatic variants that can be observed across tissues, conditions, time, etc.

A Cohort panel to quickly find other individuals in your cohort are sharing variants in the currently selected genes.
Next releases¶
We are still developing this app and are planing to add some new functionalities based on needs and requests.
Other types of interactions networks such as coexpression or regulation.
Work on the CNV integration
Allow other annotations than VEP for the input data