Installation¶
Requirements¶
Hardware¶
At least 8Gb of memory, more if you are planning to load 100+ individuals cohort files.
App installation¶
Launch Cytoscape
Download the App:

Gravity

2.0.0

In Cytoscape, go to Apps -> App Manager…; then click on the Install from file… button, then chose the Gravity-impl-2.0.0.jar file you downloaded at the previous step.
That's it!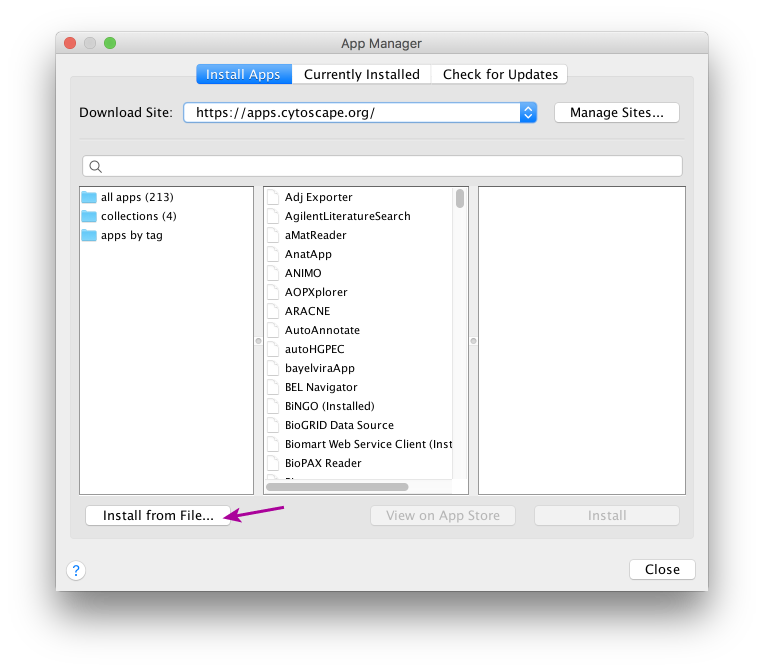 Note
If a previous version of Gravity was installed and you want to perform a clean installation with default parameters, do as follow:
start Cytoscape
go to Apps -> App Manager…; in the currently installed tab, select Gravity and click Uninstall
exit all running instances of Cytoscape
go to the CytoscapeConfiguration directory in your home directory and delete all the props files with names starting with Gravity.